Attenion Affiliates:
We've moved to the Click2Sell.eu network and now have 85% commissions!

Re-Introducing: The Largest Flight Sim on Click2Sell!

Earn 85% or up to $78.34 Per Sale Promoting The Top Flight Simulator Game On Click2Sell!
Returning Affiliate Login:
FlightProSim pays you 85% on a $114 product.
Earn $78.34 for every customer you send to us!
Why Join The Affiliate Area?
1. Conversions
Simply put, FlightProSim is the Top flight simulator on Click2Sell. We offer more consistent and higher ROI than ANY other similar offer with a bonus of a professionally created sales letter + an autoresponder series to capture non buyers + a top design. This means it coverts better!
A screenshot of just a few of our 1000's of affiliates.
This is why we are the top Flight Sim on Click2Sell!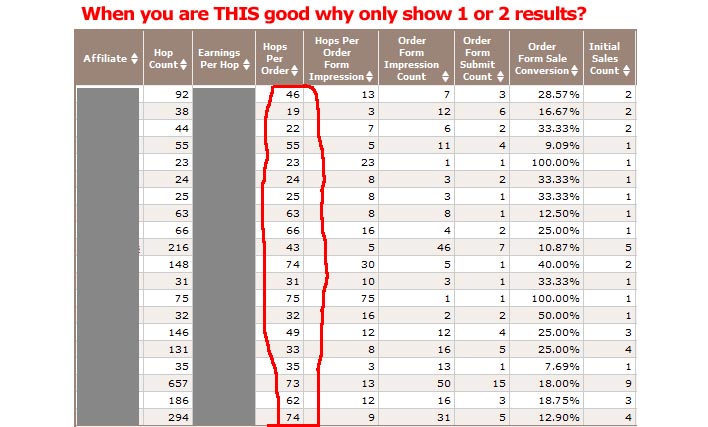 This is 1 full unchanged page showing what YOU could do!
This is why we have an ARMY of affiliates promoting FPS
2. Affiliate Bonus Payouts
You now know FlightProSim converts and that you can make some SERIOUS money.
But we want to take it ONE STEP FURTHER
*$10 Bonus Payouts to Affiliates*
Bonus payouts are paid directly by us to your account via paypal
(This is in addition to your regular Click2Sell Commissions - and not paid by Click2Sell
We want YOU to be as excited by our software as we are, AND to get rewarded for it
Get amazing conversions + Industry Leading Payouts + EXTRA Bonus
Click here to get the full details >> .
Why Join The Affiliate Area?
Join the affiliate area to receive everything YOU need to Succeed:
- Hot and Tested Pay Per Click (PPC) Key Word Lists
- Top PPC Website's
- The must have FREE PPC Tools
- Professional Promotional Images (Banners, boxes, cases, screenshots)
- The Top Sites you need to advertise on
- How to Create a steady stream of Traffic with Article Marketing
- Private Label Right (PLR) Articles - To get you started fast
- The Top 50 Ranked Article Directories
- Email Campaign Autoresponders
- Everything You need to promote Flight Pro Sim
+ So Much More
If you are new to Flight Pro Sim and wish to become an affiliate, please complete the affiliate application form below.
What is an affiliate?
An affiliate simply advertises a product and is paid a commission on every sale that is generated from that advertising.
Why be an affiliate?
Because it's like having your own product...but there are no overheads...no questions to answer, no need to make a site, make a product, in effect every thing has already been done for you. You simply clip the ticket and watch the money pour in...
What is FlightProSim?
FlightProSim is a fully featured flight simulator game that runs on your PC. It allows the users to fly almost anywhere in the world in one of almost 100 different planes. Have a look at our Features Section for more details
Who needs FlightProSim?
FlightProSim is an in demand product simulators and games are always very popular. FlightProSim offers an affordable and versatile solution to the often over priced and bloated games currently available on the market.
How large is the target market?
There is a huge target market available. In the members area we give you keyword lists that have thousands of hits per day. Imagine just getting a fraction of that traffic and the money that you will make.
What payment processor is used?
Have a look at our payment page. You will see ALL payments are handled by our 3rd party payment processor, Click2Sell. As we only use Click2Sell, you receive credit for EVERY sale you make. This is also not hard coded into the page. The customer is sent by a redirect script so users CAN NOT simply use their own affiliate ID to get a sale.
Who is Click2Sell?
Click2Sell is the industry leader in digital content payment processing and managing. They can also boast that they pay their clients on time, every time and are not a 'fly by night' scheme as they have have been in business for over 10 years. In this time they have paid out over $1 billion to people like you. They now also also have weekly payout's!
Why did you choose Click2Sell?
We choose Click2Sell as they have a sophisticated affiliate program and handle all the payment processing and affiliate payout's in house. They are a reputable 3rd party so have no reason to skim, or steal affiliate or our own payout's.
There is also No minimums, make 1 sale and get paid for it
It is also 100% free for you to join.
How do you know if I send someone to your site?
You need to use a special link, called a HOP Link, to promote FlightProSim. Use this hope link for every person you refer to us and you will be automatically credited with that referral. This tracking code lasts for 60 days.
How long does this Hop Link last for?
After you make a referral, you will earn a commission if the customer purchases any product from that site up to 60 days later. We also have a 10 series auto responder on our site to do more selling for you.
How much do I receive for each copy I sell?
Because we want you to promote this product you receive a HUGE 85% commission + a $10 Bonus Commision
Purchase Price = $47.00 $114.00
You Receive = $42.46 $96.90 per sale*
This product is in demand as every day there are thousands of people actively looking for this type of software. As far as how much you can earn, the sky is the limit. To give you an idea have a look at the table below to see how much you can really make.
| | | | |
| --- | --- | --- | --- |
| Sales Per Day | Daily Income | Weekly Income | Yearly Income |
| 1 | $79.00 | $553.00 | $28,835.00 |
| 2 | $158.00 | $1,106.00 | $57,670.00 |
| 3 | $237.00 | $1,659.00 | $86,505.00 |
| 4 | $316.00 | $2,212.00 | $115,340.00 |
| 5 | $395.00 | $2,765.00 | $144,175.00 |
| 10 | $790.00 | $5,530.00 | $288,350.00 |
| 15 | $1,185.00 | $8,295.00 | $432,525.00 |
| 20 | $1,580.00 | $11,060.00 | $576,700.00 |
| 25 | $1,975.00 | $13,825.00 | $720,875.00 |
| 30 | $2,370.00 | $16,590.00 | $865,050.00 |
*(Commissions are based on the one click upgrade/upsell being selected)
Why should I promote FlightProSim?
You get an industry leading 85% for EVERY copy of FlightProSim you sell. The target market is huge, the software works great and is always in demand.
Why do you need affiliates to promote FlightProSim?
FlightProSim is in such a high demand niche that we simply cannot advertise and reach every person. This is why we need you. We want you to succeed and continue to promote FlightProSim. This is why we pay you 85% of every sale.
What's is the Affiliate Area?
To ensure only reputable affiliates sell FlightProSim we require every affiliate to register with us. This is 100% free for you to join

Sign up for the 100% free Quick Help Course
In the box below

Access to all the promotional tools including:

- Hot and Tested Key Word Lists
- Promotional Images (Banners, boxes, cases)
- Pay Per Click (PPC) Tools
- Private Label Right (PLR) Articles
- Everything You need to promote Flight Pro Sim

Learn how to easily create thousands of dollars in passive income


Every thing you want to know is available here for FREE....
If you are new to Flight Pro Sim and wish to become an affiliate, please complete the affiliate application form below.
Please note all fields are required:
To receive your free affiliate details a valid email address is required.
You will receive a confirmation email with further instructions.
Your personal details will never be released to 3rd parties and you can unsubscribe at any time.
Affiliate Terms and Condictions (T&C)
Click2Sell TERMS AND CONDITIONS
When you sign up to the FlightProSim Click2Sell affiliate program you must abide by the terms and conditions of the Click2Sell Client Contract. You can view this Contract in full here.
LEGAL REQUIREMENTS
As a potential affiliate you confirm that you have read, reviewed and understood all relevant legislation and agree to advertise FlightProSim lawfully and to comply fully with them. This includes the FTC's "Guides Concerning the Use of Endorsements and Testimonials in Advertising"
TRADEMARKED TERMS

For all all advertising, including Pay-Per-Click (PPC), banner placement, article writing and video promotion, you cannot use / bid on any word / keyword that are trademarked terms in the United States or in the target country you are advertising to. This includes competitors products and names. You can check if a term is trademarked in the United States by clicking here

Similarily if you have a web site that you use to promote any FlightProSim product then you cannot have trademarked terms in the url.
COPRIGHT MATERIAL

For all all advertising material, including articles, videos and images, you agree not to use / modify any work that is protected by another entities copyright.
DEROGATORY WORDS
If you are using promotional copy of any kind, including but not limited to Google Adwords advertising, you cannot use derogatory words and phrases in that promotional text. This includes, but is not limited to, words and phrases like "scam", "rip-off", etc.
EARNINGS AND INCOME DISCLAIMER
We make every effort to ensure that we accurately represent these products and services and their potential for income. Earning and Income statements made by our company and its customers are estimates of what we think you can possibly earn. There is no guarantee that you will make these levels of income and you accept the risk that the earnings and income statements differ by individual.
As with any business, your results may vary, and will be based on your individual capacity, business experience, expertise, and level of desire. There are no guarantees concerning the level of success you may experience. The testimonials and examples used are exceptional results, which do not apply to the average purchaser, and are not intended to represent or guarantee that anyone will achieve the same or similar results. Each individual's success depends on his or her background, dedication, desire and motivation.
There is no assurance that examples of past earnings can be duplicated in the future. We cannot guarantee your future results and/or success. There are some unknown risks in business and on the internet that we cannot foresee which can reduce results. We are not responsible for your actions.
The use of our information, products and services should be based on your own due diligence and you agree that our company is not liable for any success or failure of your business that is directly or indirectly related to the purchase and use of our information, products and services.
INDEMNITY:
You agree to release, indemnify and keep indemnified FlightProSim and all their affiliated companies from and against all actions, claims, costs (including legal costs and expenses), losses, proceedings, damages, liabilities, or demands suffered or incurred by us to any person arising out of or in connection with your failure to comply with these terms and conditions.
The ride is just beginning!


Charlie Taylor and The FlightProSim Team!!
Make your travel dreams a reality and take to the skies!
We'll see you when you touch down.


So what are you waiting for, Promote FPS TODAY!